Are you thinking about using a trust for estate planning purposes in New York? If so and you're using a revocable trust, you might also name yourself as the trustee for the foreseeable future.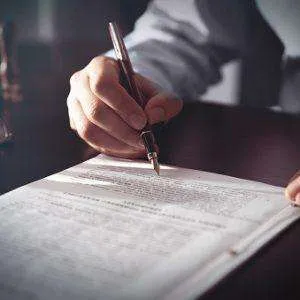 However, if you'll be appointing someone else in this role, you need to be clear about the expectations of trustees. This is also critical for your chosen trustee to understand their role and to know possible consequences that could lead to their removal.
New York estate planning that involves the possibility of establishing a trust means thinking carefully about who you name as a trustee.
A trustee has an important fiduciary obligation to act within the best interests of beneficiaries and according to the terms of the trust. If this fails, the beneficiaries are eligible to initiate trustee removal proceedings. There are specific grounds for removing a trustee under New York law, including:
The trustee has become financially insolvent.
The trustee does not have the proper capacity either medically or because they are a minor.
The trustee has failed to comply with the terms of the trust.
The trustee has engaged in self dealings, such as borrowing money from the trust account.
The trustee has engaged in misrepresentation or fraud.
The trustee has failed to provide an accounting as required by the trust document.
The trustee has mismanaged trust assets.
The trustee has failed to act, and the beneficiary has good cause to bring this legal claim.
Choose carefully who you select to serve as a trustee of your New York trust. If you're thinking about setting up a trust in New York but still have questions, contact an NYC trust planning lawyer today to learn more.