Estate Planning
Estate Planning Attorney Serving Queens and the New York Area
New York Power of Attorney & Estate Planning Firm Serving Clients Throughout New York
Did you know that you already have an estate plan? It's not a good plan, but you do indeed have one, compliments of the state of New York. If you pass away without a will or other important estate planning documents, the state will determine who inherits your property, who can manage your affairs if you become incapacitated, who will raise your minor children if something terrible happens to you and your spouse, and more. Chances are, you will not like the state's decisions, and neither will your loved ones.
At The Estate Planning and Elder Law Group, we design customized, comprehensive estate plans that give our clients complete control over their assets and affairs while they are alive and after they pass away. We use a number of proven strategies and tools to accomplish this.
A will allows you to specify who will receive your assets after you pass away. It also allows you to name a guardian for your minor children if they are orphaned. A will is an important part of a comprehensive estate plan, but it is not enough. For example, a will is only valid after you die, so it cannot provide control over your finances and care in the event of incapacity. Nor does it allow your heirs to avoid the frustration, delays, lack of privacy, and needless expense of probate.
There are many different kinds of trusts, capable of helping you accomplish a wide range of planning goals. A revocable living trust, for example, allows your estate to avoid probate and gives you greater control over how and when your assets are distributed than a will. An irrevocable trust can provide you with robust asset protection against the high cost of long-term care, lawsuits, creditors, and other threats. A number of specialized trusts can help you accomplish specific goals, such as creating a fund for a loved one with special needs.
We can help you determine if a trust is right for you as well as the type of trust (or combination of trusts) best-suited to your unique needs and those of your family.
Powers of attorney are legal documents that authorize people of your choosing to make decisions on your behalf. For example, a durable power of attorney allows you to name someone you trust to make decisions for you if you become incapacitated. A power of attorney may grant limited powers to your "representative" or broad powers to make a variety of decisions. These decisions can involve both the management of your finances and your medical care. As you would expect, it is extremely important to choose your "decision-maker" wisely and keep your power of attorney document up-to-date so that it will accomplish its goals when you need it.
An advance directive is a legal document specifying the type of medical and personal care you want if you lose the ability to make or communicate your wishes on your own. Your advance directive can name the person who will make or communicate your wishes for you, and it can set forth the types of care you do or do not want in an end-of-life situation.
This document lets you specify the people who are allowed to access your medical information. Without such a release, your loved ones might not be able to get any information about your condition in an emergency.
We have extensive experience using all of the above documents and more to design plans capable of protecting our clients, their loved ones, and their assets. To discuss your particular needs and goals, contact us for a personal meeting.
Contact Us Today to Discuss Your Plan
Download your FREE Estate Planning Basics booklet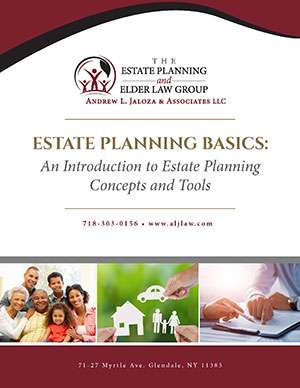 For many Americans, the family home is their most valued asset. If you wish to protect and preserve the integrity of your home for generations to come, Estate Planning can…
While Estate Planning is often associated with an older demographic, it is never too soon to start planning for the future. Establishing a comprehensive Estate Plan is particularly beneficial…
It's easy to overlook the potential impact of estate planning, but if you've ever been party to a probate estate where someone didn't do any estate planning, you've seen the…